I remember my mom taught me all about nutrition from a very young age. What we need (and don't need) and what it does to our bodies. We went to the grocery story and market together, picked out ingredients and cooked together. I strongly believe that
healthy living
=
happy living.
It is amazing how nutrition can influence our well being, our thoughts and our happiness. Does this mean that I am always eating healthy? Hell no. You know, we are only human, and we all have cravings. So they key word you are looking for is *ding ding ding*, moderation. Yes you can have that piece of chocolate, or those crisps. But, you also need to eat your fruits and veggies.
So don't eliminate your snacks, do exercise and make your own meals. Try to limit salt intake and measure your blood pressure just to be sure. You can develop a healthy lifestyle by looking at the food pyramid. What should my diet look like? What is the right composition? And avoid dieting because you are most likely to bounce back to your starting weight, if not more. (Believe me, gained 15 pounds plus an extra 10 pounds right back).
Breakfast
- 1 or 2 whole grain sandwiches with peanut butter or cheese, or whatever you enjoy
- Blueberry soy yogurt + flaxseeds and 1 apple or banana
- Scrambled eggs with low fat cheese
- 2 whole grain sandwiches with peanut butter 2 and tangerines (or any fruit)
- Salad, in which you can throw in anything, like rice, couscous, beets, avocado.
Dinner
- Whole grain macaroni/spaghetti with veggies and, preferably home made, tomato sauce
- Potatoes with veggies and soy meat
- 2 whole grain wraps with veggies and soy meat
- 2 tacos, veggies, soy meat and/or low fat cheese
- Dinner salad e.g. lettuce, boiled egg, tomatoes, cucumber, croutons and bell pepper)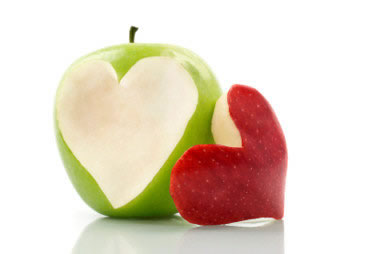 Many options are available as snacks, it depends the mood you are in. Sometimes you prefer sweet and sometimes more salty. Listen to what you are craving, and try yo use the healthy option available. Think of tangerines, oranges, cucumber, tomatoes, avocado, almonds, nuts, carrots, dried cranberries, yogurt, rice crackers etc.
And I think that is it about my diet. When I am home during the weekends it is a little bit harder, as I cannot control what my parents buy. When you get your own groceries it is easier, because you are in control what goes in or what stays in the store. If you live at home you could ask your parents for a small part of their budget to get healthy options for yourself, or go shopping together and teach them about their food choices.
Tips for grocery shopping
Make a list --> This will prevent you from making spontaneous purchases
Eat before shopping --> Having a full stomach will prevent you from buying too much food
Fresh food vs. canned --> Basically, every food that has a wrap or can around it is unhealthy. (no, not the lettuce)...Canned food has a lot of added salt, sugar and has a low amount of 'real' nutrients. On one hand it is cheaper, but less healthy. Besides, my mom grows all the veggies herself, and having grown up eating these foods, the differences are huge! Honestly, I cannot even eat canned food, the taste is not yummy. I would say go for fresh, than frozen, and at last canned.
Don't get distracted. If there are certain aisles that you know will tempt you into buying something you shouldn't have, then don't enter. If you go to one store only, then you know your route. Spend a lot of time around veggies and fruits, and avoid the 'bad' places that might seduce you.
Treat yourself. Don't eliminate sweets or snacks, keep it in moderation. You should enjoy life, not punish yourself.
Don't add salt to your dish. We don't realize it, but almost everything we eat already has salt in it. People in western countries eat more salt than they need, which results in the huge increase of cardiovascular diseases. I do want to stress the point that one pizza has your daily intake of salt already...So be creative and make your own. Ready to go tomato sauce also has a lot of salt, so think of making your own signature sauce (and limit the cheese)
Drink enough water. This for me is almost the key to feel fit. Our organs need water to function. When you don't drink enough water your body will retain the water that is in it because it is not being 'fed' with new fluids. Besides taking care of your organs, your skin and hair will thank you as well :)
Eat enough! Your body needs at least 1200 calories to function properly. Go below that number and your heart will eat its own muscle. Again, your body is a temple, give it the food that it needs to be strong and fit.
Exercise
I do pilates 3x a week and more home workouts. And unfortunately, no excuses because no gym membership is needed. Just open Youtube and type in whatever you like to do, or what part of your body you want to focus on. I do have a gym membership, but get bored soon, and tend to stop for a little bit. And then I receive an e-mail from the gym saying I haven't been there for a while...great :)
I think the most important thing to living healthy is because YOU want to. It is not about dieting, it is about creating a lifestyle that does not go up and down. Don't follow some kind of diet, but change your lifestyle. Diets are temporarily...which means after a while you will go back to your old eating habits. Don't say you are on a diet, even if you are trying to lose weight. Say you changed your lifestyle, and try to eat more healthy. Your body and mind will be thankful. We need to nourish our bodies, and take care of them.
If you have any recipes to share, either vegetarian, vegan or 'normal' let me know! What is your ultimate diet/stay healthy tip?